Our Front Desk staff handles your customer service matters. They are happy to answer your questions, find appointment time that work for you, assist with paperwork, and troubleshoot your concerns.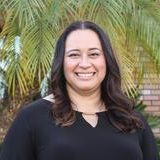 Gina Ross
Financial/Treatment Coordinator
Gina has been passionate about dentistry for over 25 years, 22 of which have been at this very practice! Gina's favorite part of being in the dental field is the personal fulfillment that comes from partnering with patients to help improve their oral health. She loves that she can provide a valuable service while establishing caring and trusting relationships with patients.
In her spare time, Gina enjoys volunteering, reading, traveling, art and trivia. She has been married for more than 15 years and is the proud mother of 3 children.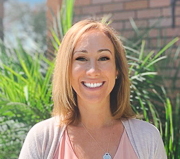 Kate Romeyn
Financial/Treatment Coordinator
Kate has over 15 years of dental experience. She worked as an RDA for 13 years and recently transitioned to the front office. She is driven by helping our patients ease any dental fears and providing them with a clear understanding of their treatment plan. She takes pride in working in an office that values respect, honesty, integrity, and family.
Kate moved from North Carolina in 2018 with her husband who serves as a JAG officer in the Army and their 3 children. Kate brings her southern charm to the office with a smile and warm greeting.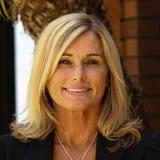 Tricia Lamb
Tricia attended NOROP and has been in the dental field for over 30 years. Tricia can answer your questions regarding financials and/or treatment. She does her best to make financial arrangements that suit each patient's needs. She is so proud to work for such ethical and amazing doctors and staff. Tricia loves traveling, photography and hiking. She adores her two grown children!
Registered Dental Assistants
Our Registered Dental Assistants work closely with the Doctor and hygienists. They provide high-quality care and support. Our Dental Assistants work chairside, assist with procedures, talk with patients about the treatment, and provide post-op information, too. They enjoy educating people about dental health and strive to make every visit painless and worry-free.
Vanessa Garibay, RDA
Registered Dental Assistant
Vanessa attended Bryman College in 2000 where she volunteered in the dental field as an undergraduate student, and received her dental credentials in 2001. She enjoys getting to know all of her patients and making them feel as comfortable as possible in the dental setting.
She enjoys spending quality time with her family and her 3 Frenchie's Oliver, Olivia and Luna. She lives in Whittier where she also grew up and raised both of her children. She loves baseball and her #1 team is the Los Angeles Dodgers.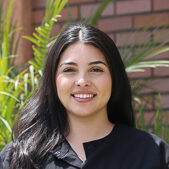 Yessenia Gonzalez, RDA
Registered Dental Assistant
Yessenia attended UEI College where she graduated with Honors! She has been in the dental field since 2015, and has been an RDA since 2018. She enjoys making patients feel safe, comfortable and loving their smile.
In her free time, she enjoys spending quality time with her husband and two kids, going on hikes and making memories with her loved ones.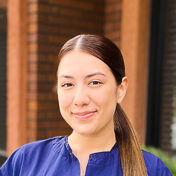 Jamie Fierro, RDA
Registered Dental Assistant
Jamie graduated fro U.E.I. Collage with a 4.0 Grade Point Average. She enjoys getting to know all of her patients and makes sure that each one leaves with a smile. Outside of the office she enjoys listening to music, attending concerts and spending time with her family.
Registered Dental Hygienists
Our Registered Dental Hygienists provide a wide range of preventative and maintenance oral hygiene care. They are gentle, but thorough, and take time to educate patients about their unique dental health.
Dianna Rosander
Registered Dental Hygienist, B.S.
Dianna graduated from the University of Southern California in 1995 and has been practicing as a dental hygienist ever since. As a dental hygienist, she loves that she is able to develop personal relationships with patients while improving their overall health at the same time! Dianna has one son and has been married for more than 25 years. She loves all kinds of outdoor activities, along with her new hobby which is bike riding!
Jason Uribe
Registered Dental Hygienist
Jason attended Cypress College for Dental Hygiene and graduated in 2016. He enjoys being able to connect with his patients and helping them to improve their oral health so that they leave smiling.
In his free time, he enjoys drawing, camping and going to Disneyland with his friends.